Stargazing
at
Black Butte Ranch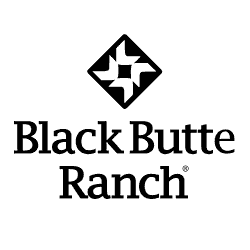 Stargaze in the Big Meadow!
Family Stargazing & Moon-gazing
Enjoy the brilliance of Black Butte Ranch's incredible night sky at or near the New Moon. You'll listen to an ancient story about the stars, find constellations, find and learn about other interesting visible night sky objects, and look at visible planets through a 70mm beginners telescope (100 x's the human eye). Each participant will receive and learn how to use a sky map, specialized to the month of viewing.
​
Special Full Moon programs on August 11 and September 10! You'll look at the details of the moon through binoculars and a 70mm beginners telescope (100 x's the human eye). You'll also get to listen to an ancient story about the moon and learn lots of cool moon facts.
​
Program Details
Each program meets at the Big Meadow golf parking lot​
Tuesday June 28th 9:30 PM (New Moon)
Saturday July 30th 9:00 PM (nearly New Moon)
🌕 Thursday August 11th 9:00 PM (Full Moon)
Saturday August 27th 8:30 PM (New Moon)
🌕 Saturday September 10th 8:30 PM (Full Moon)
​
Cost
$20/adult
$10/Kids ages 4-15; must be accompanied by an adult (pay for kids in a separate booking and use the code KIDS$10)
​
Enjoy a guided experience of Central Oregon's incredible night sky. 
Where to meet
At the Big Meadow golf parking lot!
Learn About Your Instructor
Check out Starshine's About Page to learn about our instructors.
​
What to Bring
warm layers

blanket to lay on

curiosity and wonder!
Optional but encouraged
red light flash light

binoculars

a sky viewing app on your phone, recommended is SkyView Lite--its free! (optional but encouraged)
​​
Response to COVID-19
Starshine, LLC. adheres to all current Oregon state guidelines. At this time masks are not required for participants. All programs take place outdoors except in the case of inclement weather. The instructor has been vaccinated and boosted.
​​
Cancellation Policy
If the program cancels due to inclement weather or insufficient participation, all bookings will receive a full refund at the time of cancellation. Bookings canceled more than one week in advance will receive full refund, otherwise a partial refund of 50% will be returned.